Welcome Aboard!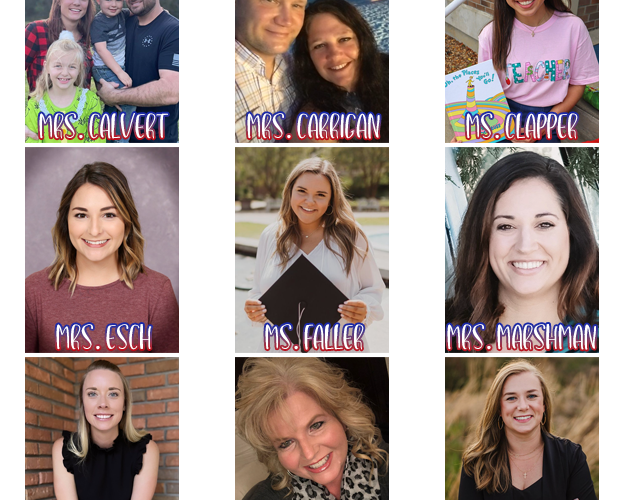 SS Dixon Intermediate welcomes NINE new members to its staff and instructional! Please help us welcome them aboard as we set sail on another fun-filled year!
Mrs. Michelle Carrigan, ESE Liaison
Mrs. Vikki Pepper, Behavior Coach
Mrs. Meredith Wolfe, Guidance Counselor*
Mrs. Autumn Calvert, 5th Grade Teacher
Mrs. Brittany Marshman, 5th Grade Teacher
Mrs. Christa Esch, 4th Grade Teacher
Mrs. Lynette Rover, 4th Grade Teacher
Ms. Kylie Clapper, 3rd Grade Teacher
Ms. Madison Faller, 3rd Grade Teacher

*Don't worry, Mrs. Ryan is still with us! SSDI now has TWO guidance counselors! <3!